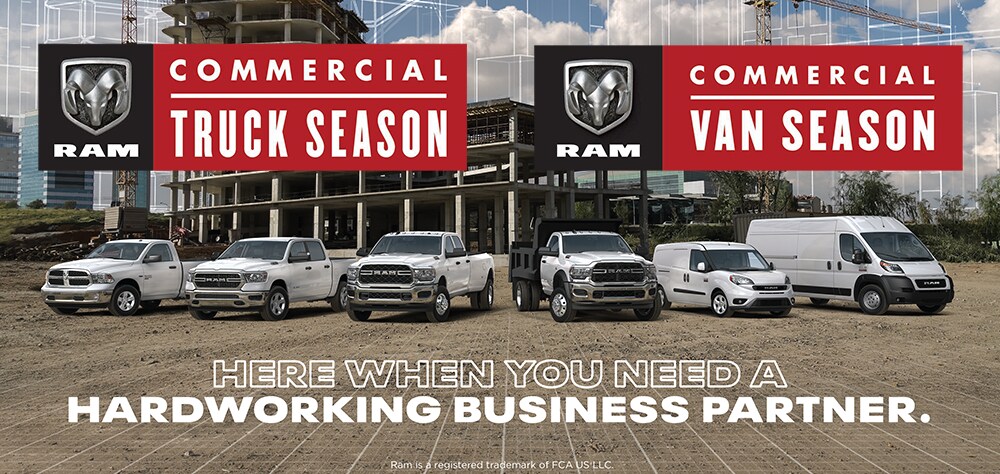 Commercial Manager- John Klonowski
Commercial business is our business, and we've got the built-for-work vehicles, On The JobTM allowances, and the keep-you-on-the-road-to-profitability specialized service and sales expertise to prove it.
Whether it's a heavy duty Ram truck, a commercial van, a Ram Promaster or Promaster City, let us help you select the right vehicle and programs to meet your unique business needs.
Feel free to contact John at johnk@dutchesscars.com to learn more about how you can get a Ram commercial truck or work van in Poughkeepsie NY!