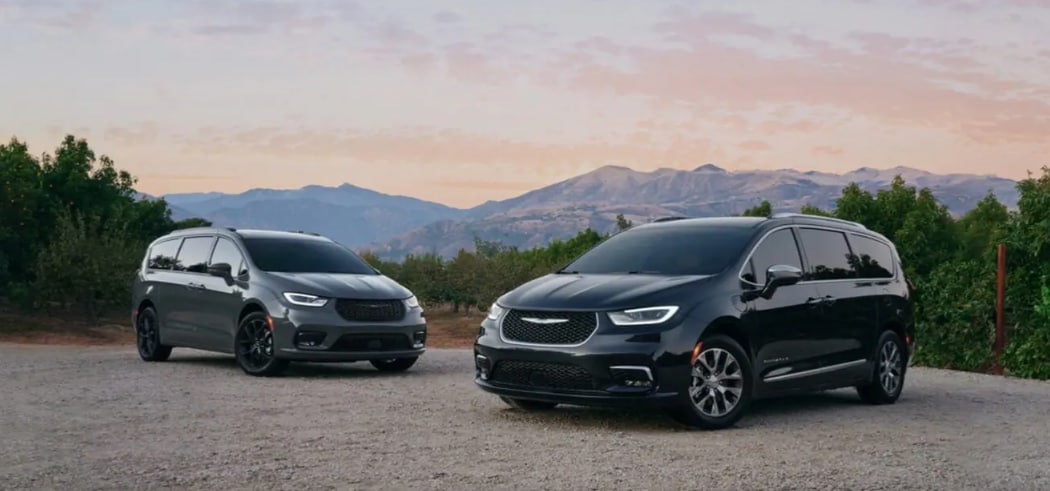 In recent years the need for more cargo space in a vehicle has been on an incline. Car buyers near Stony Point want more room and varying options for their minivan. The
2022 Chrysler Pacifica Hybrid
checks off a list of driver desires and pleases passengers alike. Not only does the
Pacifica Hybrid provide engine options
, but it has
more space than any SUV
.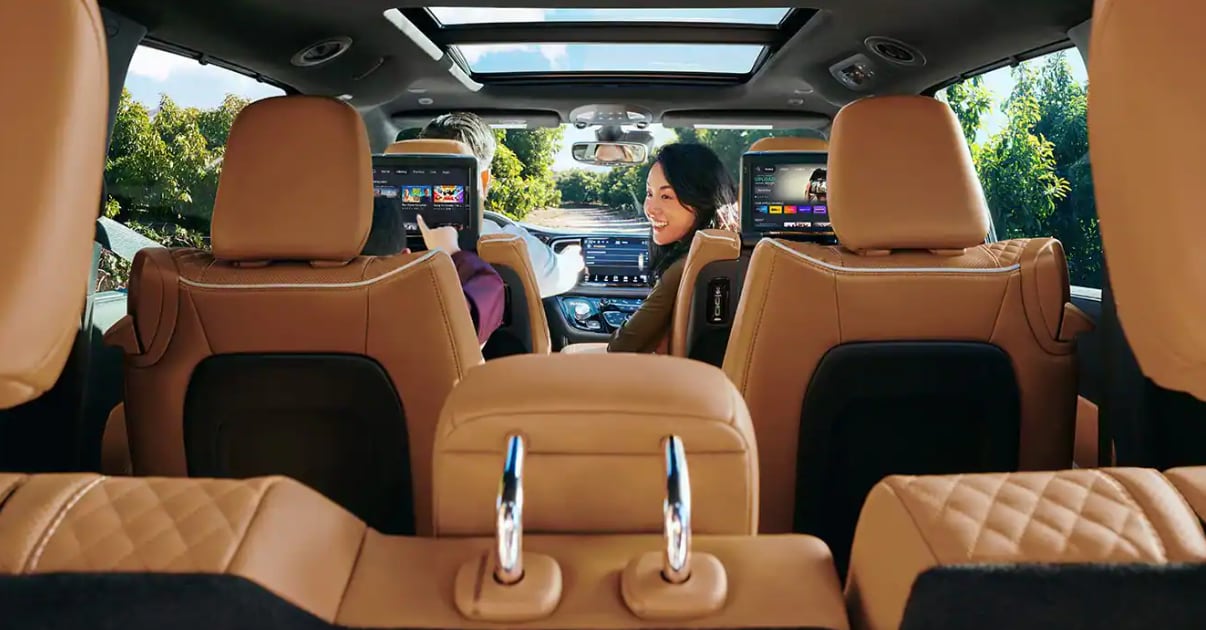 At Dutchess CDJR, we are proud to offer Peekskill families the only plug-in hybrid minivan in America. Let's get to know more about this seven-seater and its family-friendly capabilities.

How Big is The Chrysler Pacifica Hybrid Minivan?
Comparing the size of the Pacifica Hybrid to actual objects is helpful. Some hard-working friends in Danbury, CT, may ask, 'Will a sheet of plywood fit in a Chrysler Pacifica?' The Pacifica Hybrid fits 4×8 sheets of plywood, allowing you to get on with your day. The adaptable minivan allows for various shopping bags, sports gear, and more.
Here is a quick look at the 2022 Pacifica Hybrid dimensions:
32.3 cu-ft. Space behind the third row
87.5 cu-ft. Space behind the second row
140.5 cu-ft. Space behind the first row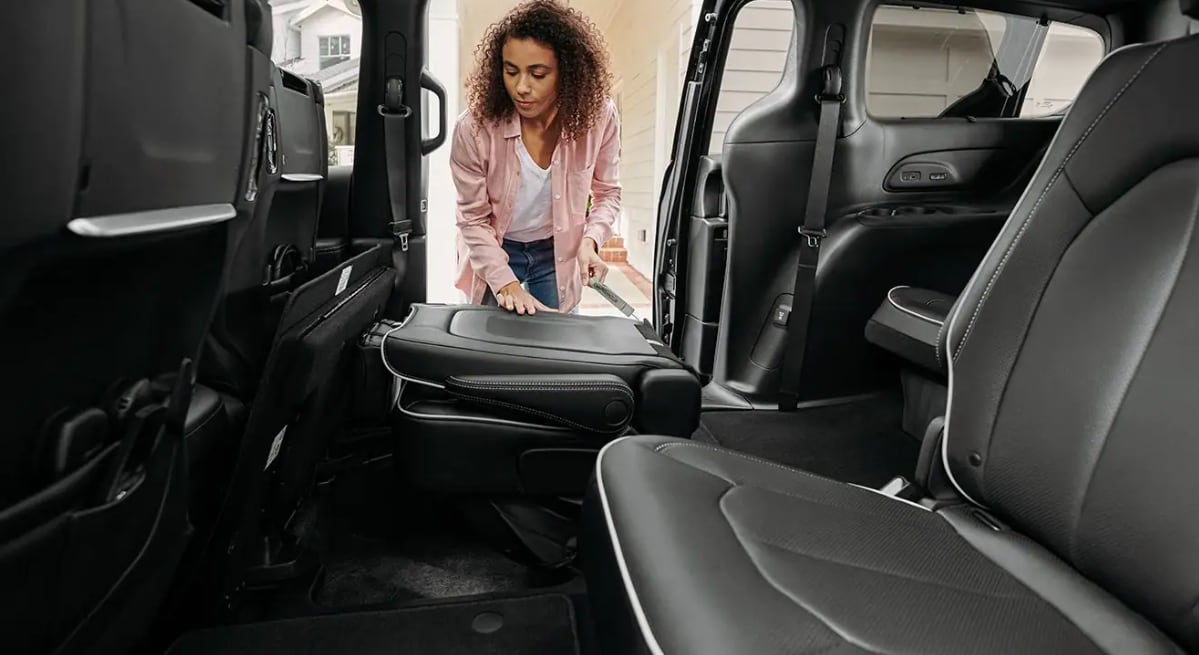 The cargo space of the 2022 Chrysler Pacifica Hybrid is practical. While some rivals look like they offer more space, they are not as conveniently located. You can also expect Stow n' Go seats that fold into the floor when necessary.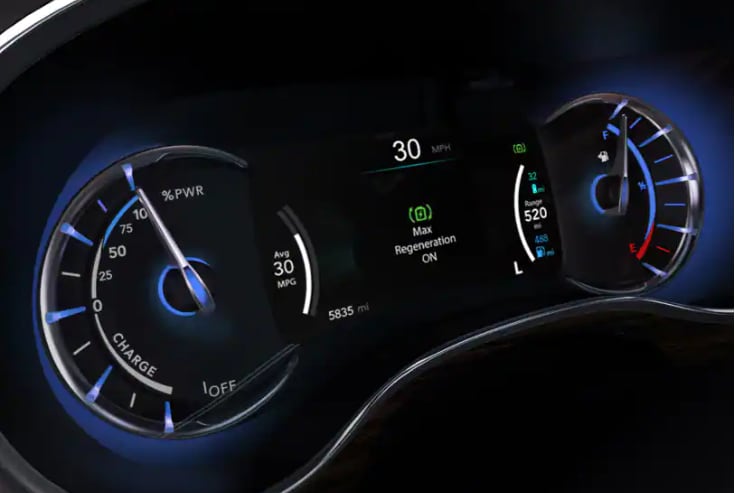 2022 Chrysler Pacifica Hybrid is Excellent on Gas
Gas prices have risen, costing us more than we have in our fuel budget. However, besides the price hike, fuel-saving issues can come from the age of your model and maintenance upkeep. If you find your vehicle burning more gas than before, you need a
service appointment
or a
new Chrysler vehicle.
The Chrysler Pacifica Hybrid is a gas saver. The plug-in Hybrid allows you to switch between its two motors when stopped. You can choose to draw power from a traditional engine or the battery of an electric motor.
When using the electric motor, you save on gas. Instead, you can plug in and charge your Pacifica Hybrid without worrying about fuel costs. The minivan offers a gas engine, too, so you can switch back when you need or want the traditional motor.
The Chrysler Pacifica Hybrid has a
Best-in-Class fuel economy
. You can
expect 19 mpg city and 28 mpg highway, with a combined fuel economy of twenty-two.
There is no compromise on the Pacifica Hybrid's outstanding performance, efficiency, and versatility.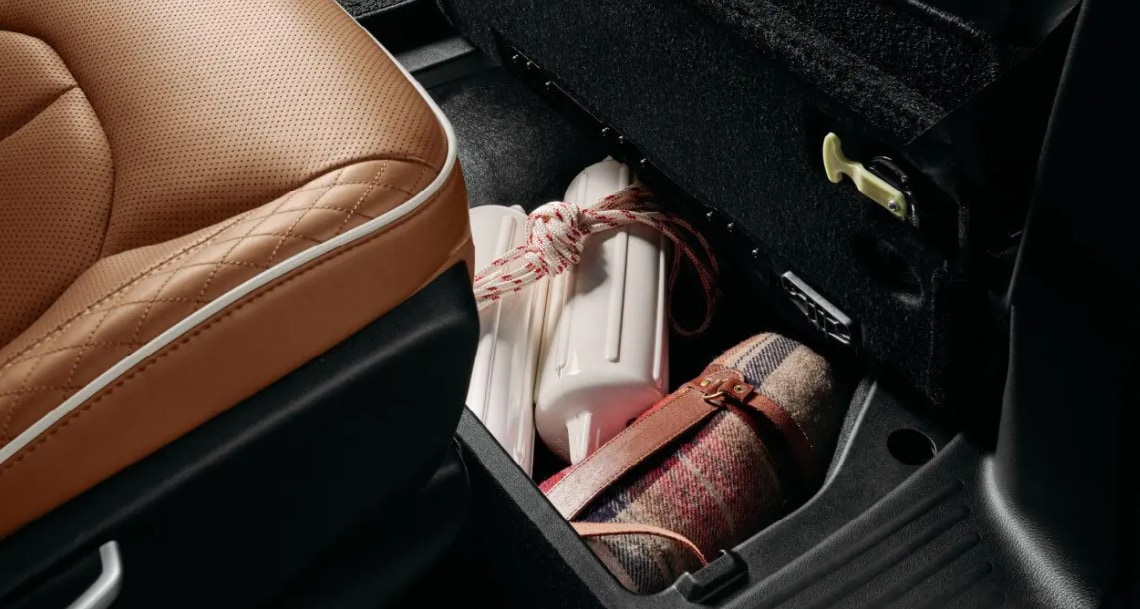 2022 Pacifica Hybrid Beats All SUVs on Cargo Space
Space within a vehicle is crucial, so choosing the Pacifica Hybrid over any SUV makes a solid choice. You can count on
more seating, expansive cargo, and the ability to switch between gas or battery motors.
You never run out of room with the Stow n' Go feature that allows you to customize your cargo space in multiple ways.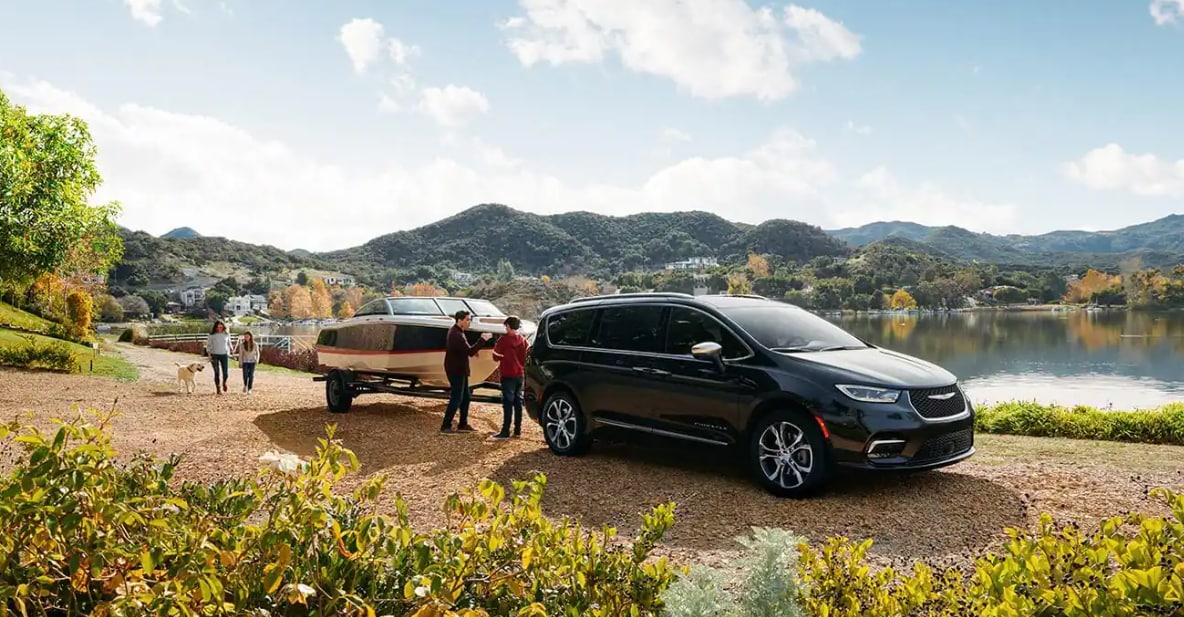 Choose Dutchess CDJR to Take a Chrysler Pacifica for a Spin!
The interior of the Chrysler Pacifica Hybrid accommodates while on the go. No one wants to remove seats to gain cargo or break a sweat to get more room, and Chrysler gets that you want options with ease. The Chrysler Pacifica Hybrid is the perfect minivan.
If you are not ready or do not want a Hybrid vehicle but love all the Pacifica Hybrid's features, check the
2021 Chrysler Pacifica
or the 2022 Chrysler Pacifica when available.
We have plenty of
used cars for sale
, and we can help match you with the best vehicle that suits your lifestyle.
Visit our dealership at Dutchess CDJR to take a Pacifica for a spin.
Reach out to us today!