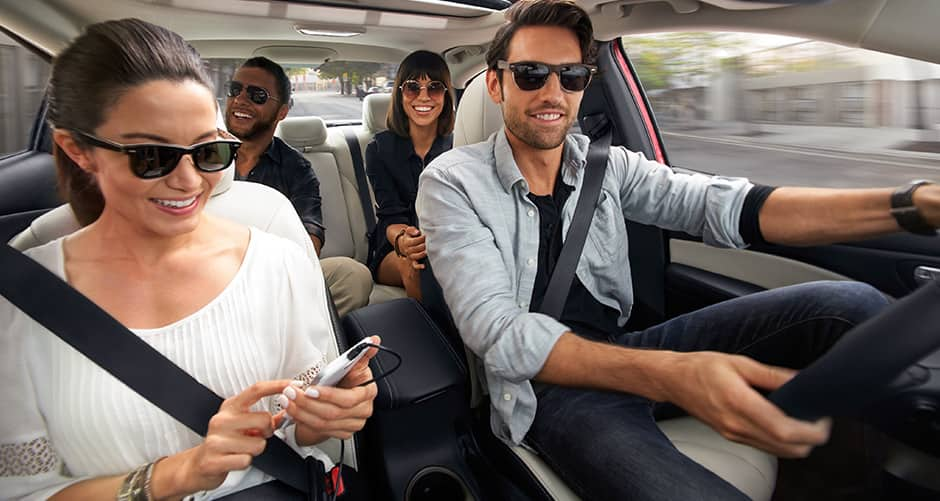 5 Types of Passengers
Having been the driver for many a'trip, I've experienced many different passengers. They range from helpful to downright annoying, but they all fit into one of the 5 Types of Passengers below…
The Worrier: Usually reserved for Grandma or another paranoid passenger, the Worrier is always worried you're going too fast, not stopping soon enough, and taking the bends a little too briskly. Even at 25MPH.
Useful Passenger: By far any driver's favorite, the Useful Passenger reigns supreme with his impeccable music selection and affinity for saying NOTHING about your driving. He knows where you're going and he'll help get you there, all with the perfect playlist. 
Navigator Nelly: While Nelly is trying to be the Useful Passenger, her backseat driving is more maddening than helpful. With constant suggestions for short cuts and directives to take one route over another, we wish Navigator Nelly would just call Uber next time.
The Dreamer: Perhaps more frustrating than Nelly, the Day Dreamer seems to be completely useless. He doesn't know what road you're on, don't even bother asking him to check Google maps, and he's certainly not concerned about the music selection.
Party Animal: For whatever reason, the Party Animal keeps mistaking a car ride for an invitation to get nuts. Music up, windows down, and yet another request to hit up a drive-through. The Party Animal is a good time, once you've reached your destination. 
The best kind of passenger is in the third row of my Momobile, or at the very least, ensuring the car is filled with my kind of music. On second thought, the best kind of passenger is no passenger at all - I'll make the next road trip solo!